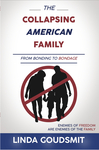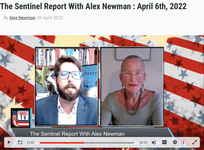 Hi all,
I am delighted to post my interview with Alex Newman discussing The Collapsing American Family: From Bonding to Bondage. Please click on the link below to access the interview. I am introduced at 14:00 on the counter. The screenshot is not active because I have not figured out how to embed it:)
https://frankspeech.com/video/sentinel-report-alex-newman-april-6th-2022
I hope you enjoy it!
Linda